Set Up Parental Control on Any Device
To activate the software, enter your child's phone number:
GPS Locator to track location of target device
Track kid's incoming and outgoing calls
Flexible notifications about new movements
Parental control is installed remotely and anonymously
We guarantee complete confidentiality of surveillance
By registering a profile in the Dashboard you agree to our Terms and Conditions
Universal software for parental control
Device-Locator is a web app, so all the tracked geo and personal datacan be reached in a browser. Thus, parental control can be installed on an iPhone, Android, computer, and any other device that supports a more or less up-to-date version of any browser. It also doesn't matter what model of phone your child uses, or what operating system is installed on it.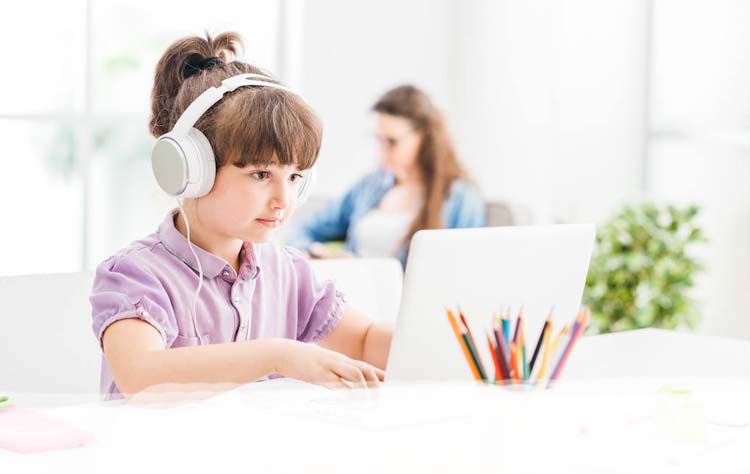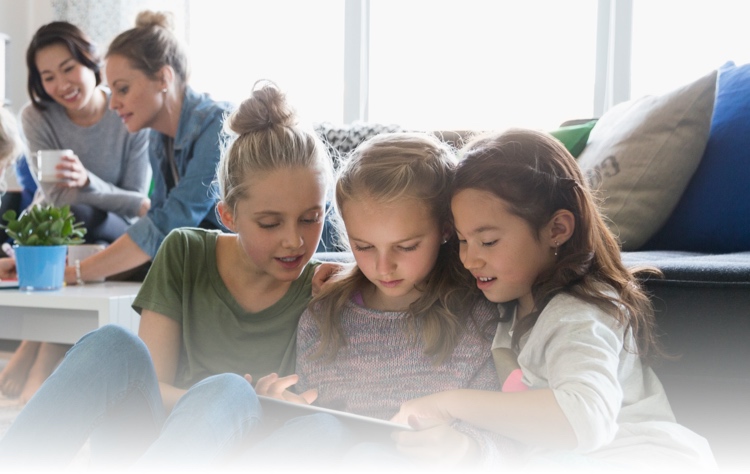 Activity tracker and other tools
In addition to geodata, Device-Locator technology provides access to all data about the child's activity stored by the mobile operator.
Access to call history
The Call Log displays complete history of calls made from the target phone number since its activation. Each call cell contains information about the caller (phone number, name and last name of the caller), the date and time when the conversation began, and its duration. You can set up notifications so that you will instantly know when a child calls or receives a call from a specific number.
Track incoming and outgoing SMS
The application broadcasts all SMS messages on the target device, including messages in iMessages, Mi Messages, etc. The content of the message, the number of the sender and recipient, and attached media files and documents are displayed in the Dashboard. Device-Locator users can access SMS history and search messages by phone number, by contact name, and by keywords.
History of visited pages in browser
A unique feature of Device-Locator is tracking of actions in the browser. This type of surveillance is possible due to the fact that mobile operators store information about Internet activity of customers. The software duplicates address of a visited page, duration of the session, and the time when a tab was opened. Statistics are available for each site visited, from which you can find out about the child's past activity.
Area tracking and notifications
The tool allows you to create zones on the map, the borders of which will be monitored by the application: School, Yard, Sports section, etc. With the appropriate settings, Device-Locator will notify you every time that your child got to school, left it, or is in a certain zone at an inappropriate time.
Here's what our customers say
We conducted a survey in which we asked Device-Locator users to share their experience of software usage, here's what they said:
95% of users reported about successfully finding the device after losing it.
"The solution to all my problems!! Being a housewife, I spend too much time thinking about how my daughter is doing, and such an application is like a pill for everything. It constantly shows her location, tells me when she is late at school and going home, and allows me not to worry about who she is communicating with. As for me, the best app for parental control."
"I had read more than once about remote parental control programs in various parenting groups, but I always thought it was a violation of the child's freedom and privacy and all that. And then my little girl started going through puberty. Device-Locator guards my mental balance when she decides she doesn't have to answer me, texting in the morning will do. Plus I can see who she's calling, so I can imagine what kind of company she's hanging out with."
98% of users say it's the best spy app
"Very good program! It is enough to specify the phone number, and the location of the child will always be as clear as the palm of my hand. I enabled synchronization with Google Maps, so in general I do not open the application itself - monitoring the correspondence and calls of the child is a little too much for me.
"We live in a troubled area, so I decided to find a program that will quickly find out where my son is. I read reviews of all solutions for parental control, and decided to stop at Device-Locator. As a result, the app was especially useful when my son's phone was stolen - of course, he wasn't particularly happy that I was spying on him, but eventually he gave up on it."
92% of users describe the performance of the app as excellent
"This app provides me ability to stay calm for my kids, that's priceless! I understand where the children are and not only see their geolocation, but I can also see who they communicate with. Therefore, as a thank you, I recommended the application to all my close friends."
"My daughter went to school this year, and we decided to buy her a phone. Of course, we immediately thought about installing a GPS locator for parental control, it's more reliable and safer this way. We chose Device-Locator - I liked that the application not only tracks movements, but also allows you to monitor messages, calls and even actions in browser! In general, this is a case when technology makes life much easier! Thanks to the creators!"
Frequently Asked Questions
Answers to questions that may arise when working with the software.
What happens to my child's geodata, and who has access to it?

Geodata is stored in your Device-Locator account database on secure servers. The information is stored encrypted and the key to decrypt it is your account password. Thus, you are the only person who has access to the received data.

Will I be able to disable parental controls when I need it?

You can turn off parental controls and delete your Device-Locator account (and all data associated with it) at any time. Deletion is instant and the account cannot be restored.

What types of notifications are supported in Device-Locator?

The software is capable of sending system, desktop, SMS and email notifications.

Is it legal to use Device-Locator from the point of view of the laws?

Legally using Device-Locator is interpreted as working with your child's personal data stored by his mobile operator. Such actions are not prohibited by the laws of any country in the world.

How do I find out my child's location if his phone is out of range?

Device-Locator is capable of displaying the geolocation of a child even if, from the point of view of the mobile operator, the child is out of range. In such a situation, the software broadcasts GPS data received from a satellite.
Are there mobile apps for babysitters and babysitters?
Looking after someone else's child is an extremely time-consuming and responsible occupation. Sometimes, it is enough to distract for a minute, and events acquire the scale of a catastrophe. In such a situation, the Device-Locator application can save you: this solution is able to remotely install parental control on the child's phone. It is enough to specify the phone number of your ward, and the program will display his exact location within half an hour. Surveillance is established on an ongoing basis, that is, in the future, its geolocation and movement will be available for viewing online instantly.